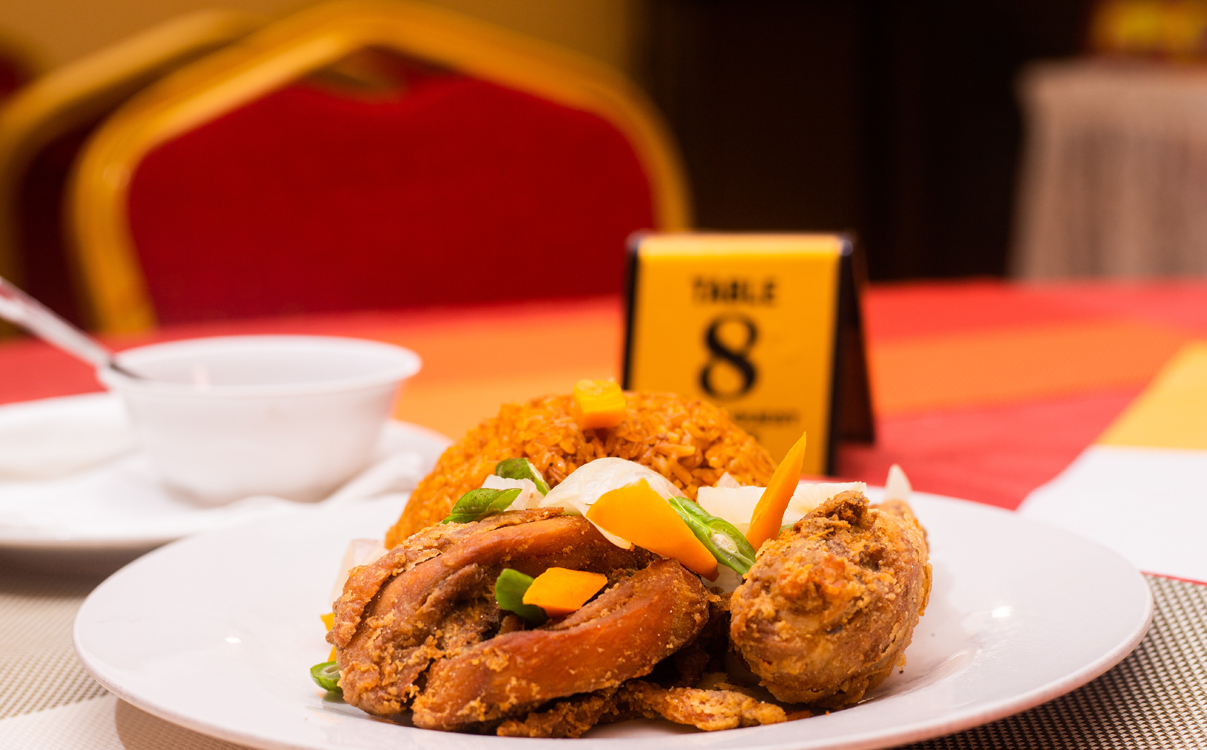 Hub of African and continental cuisine
Our bar and restaurant serves simply delicious dishes and the best quality drinks of both local and foreign origins. The uniquely styled environment creates the perfect setting for an unforgettable experience in our bar and restaurant.
We believe that a bar and restaurant should not only be an eating and drinking place but should offer conditions to relax and make our customers reflect on very important issues in a relaxed and enhanced state of mind. As such our interior designs are cut out to hold such values. As a place shared by various internationals, we relent not on our promise to put smiles on every visiting face.
With sumptuous and eclectic dishes prepared from fresh and natural ingredients by our competent and qualified chefs, there are several choices available to meet your desires and expectations of a classy bar and restaurant. Our local and imported drinks cater for all your choices of drinks and also serve as a perfect accompaniment to any dish. We are focused on excellence and continued success and the smile we always put on your face is an expression of the gratitude you show us.
All of our cocktails and smoothies are made with fresh fruits and juices and the wines are of the best quality. Despite these, our prices are affordable and we give you the best value for your money. Delicious and healthy traditional are also available for locals who want to experience the best of local dishes.
Open Hours
| | |
| --- | --- |
| Days | Time |
| Monday - Friday | 8:00 AM - 9:00 PM |
| Saturday and Sunday | 8:00 AM - 10:00 PM |
Our Menu
Our menu is designed to give each palate an adventurous fusion of modern traditional African cuisine. We select the finest ingredients and serve each plate in inventive Buka fashion.