Pleasurable and memorable stay
Our 29 air conditioned rooms with high speed WIFI connection, accessed by key card, are luxuriously decorated in earthy colors offering warmth for a relaxing stay. You have a choice of 16 Standard rooms, 5 Double rooms, 4 Twin rooms and 4 Suites. With this variety, we've got you covered. Rooms are also equipped with Television sets, Air-condition, Ceiling fan, Bedside lamps , Hot/Cold shower, etc.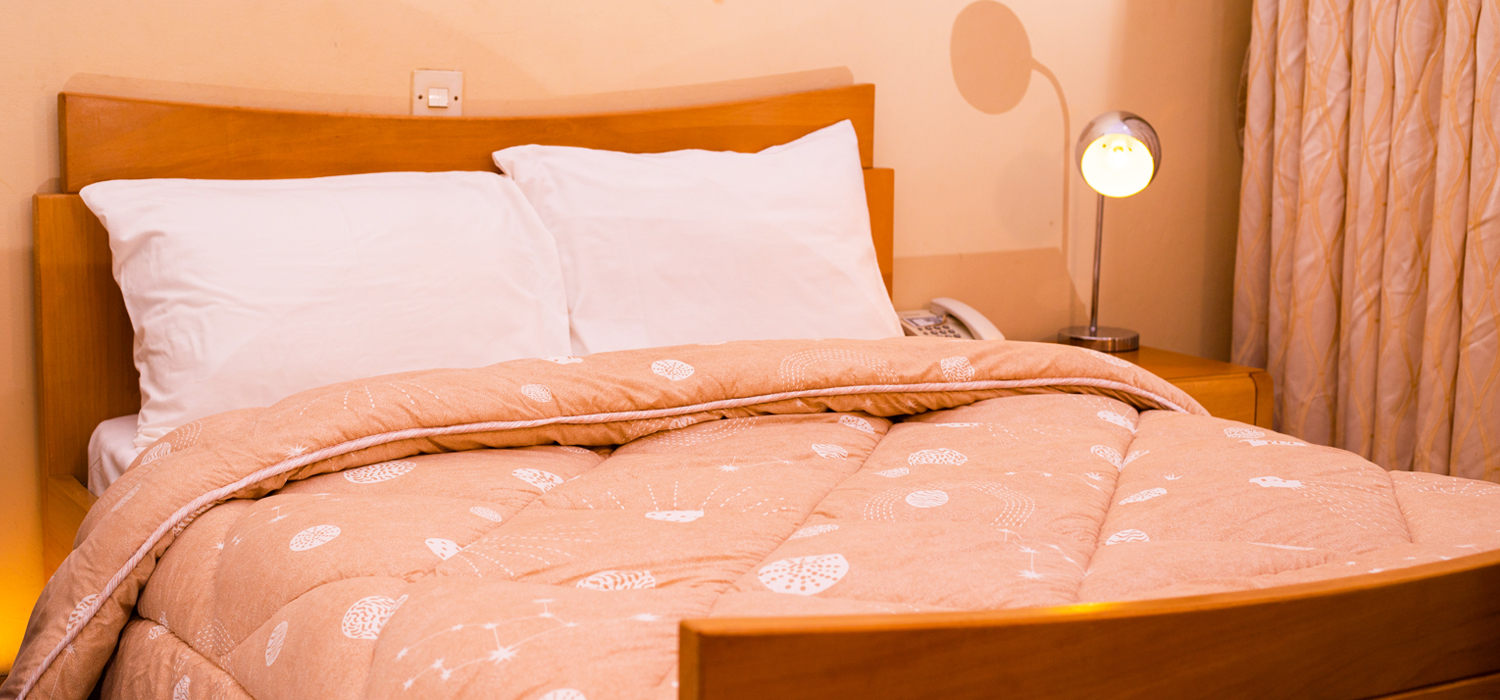 We have fully air-conditioned spacious single rooms equipped with all the details expected of a major guest house.
GHS 360
More info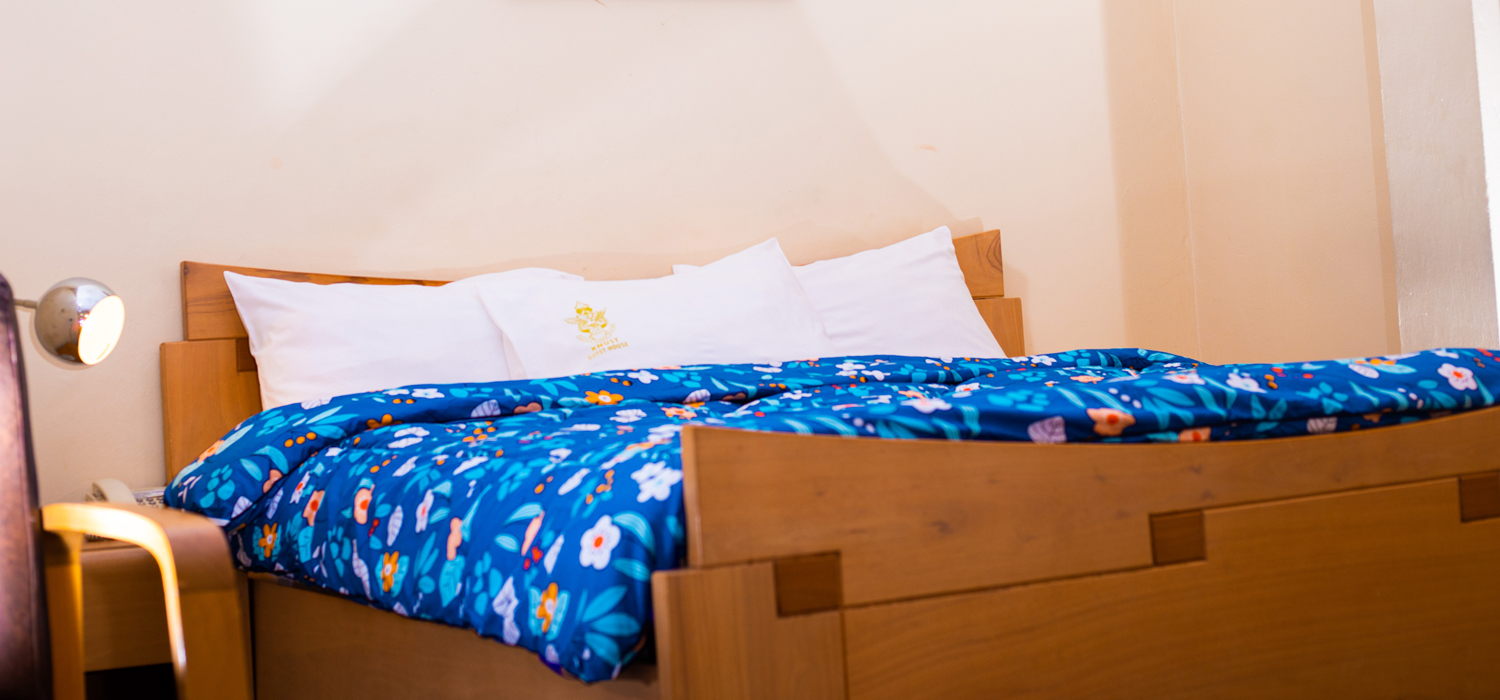 The double rooms are fully air-conditioned spacious rooms which are fit with a wonderful interior decor.
GHS 400
More info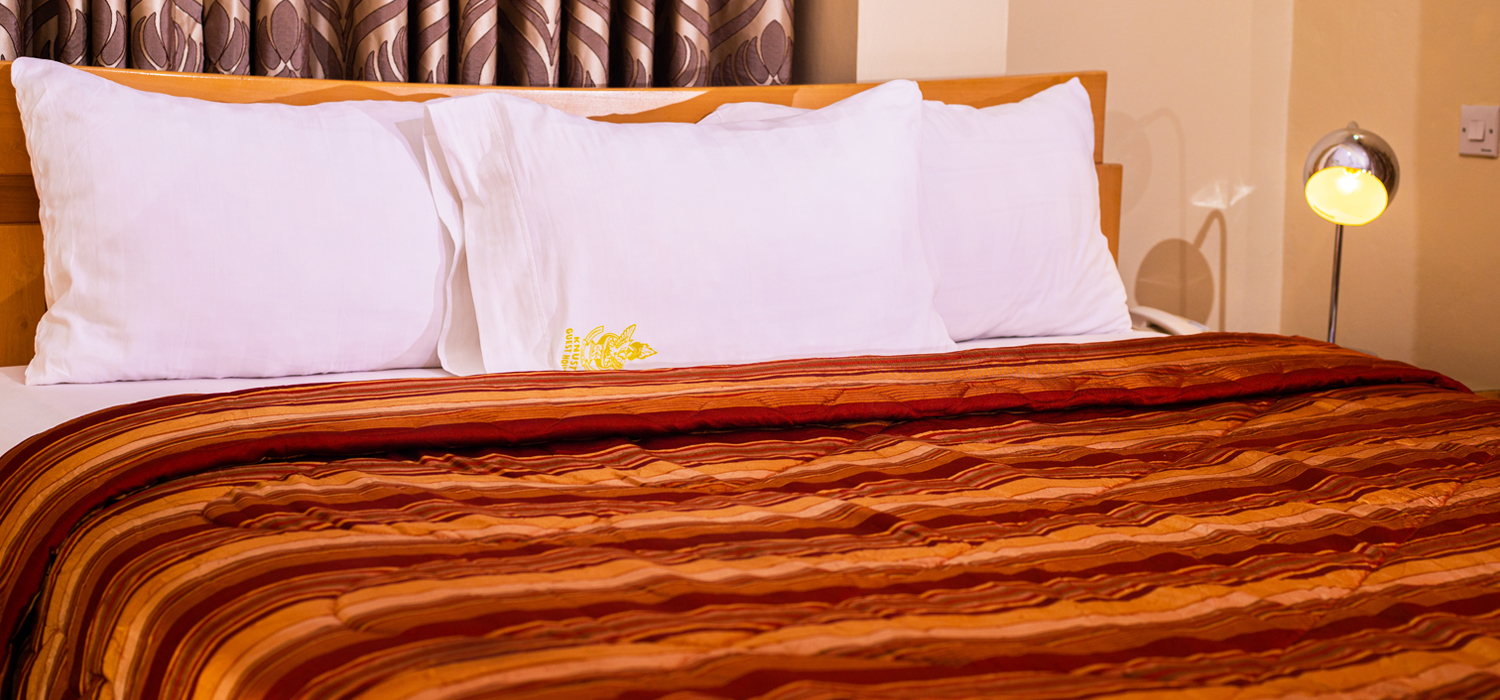 Designed to optimize comfort and provide VIP treatment, our executive suite rooms are made to accommodate persons who seek extra luxury and comfort.
GHS 500
More info